Why does BIL exist?
People go barefoot for many reasons, not just comfort. Simply put, our members go barefoot for MEDICAL, CULTURAL, RELIGIOUS, SAFETY and HEALTH reasons. However, people are still bullied and discriminated against because they believe there are laws preventing them from going barefoot in public.
There are no such laws. That is why we exist.
OUR MISSION
To promote and normalize the existing rights of the barefoot community through advocacy and education.
Seeking the truth about natural healing solutions and finding alternatives to "Big Pharma" is critical to our health and survival.  This documentary reviews the scientific phenomenon of how you can heal your body by doing the simplest thing that a person can do…
standing barefoot on the earth.
From celebrity health gurus, respected physicians, athletes, new and expecting mothers, to anyone searching for a natural and healthy alternative to medication, people agree grounding the body promotes both physical and mental health.
EarthingTM (Grounding) provides you with a safe, natural, and holistic approach to care for your family. An abundance of research on grounding practices have revealed profound benefits from those suffering from chronic pain, stress, and inflammation.
Support or Sponsors and Save Money
Imperfect Foods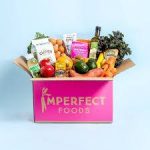 Get delicious, hand-picked foods each week. You choose what favorites to add.
Grocery items that help reduce food waste—delivered for up to 30% less than national supermarket chains.
Giving Assistant

Giving Assistant shoppers earn more cash back so they can pay more forward-automatically.
LATEST NEWS
FIND OUT ABOUT THE LATEST NEWS AND EVENTS IN THE BAREFOOT COMMUNITY