I blinked, assuming the feet must be shod in a pair of skin-toned flip-flops, and their owner must be taking a brief pedicure break from the nail salon behind the bus station. Not so, though: the feet belonged to a heavily pregnant blonde woman who was happily yakking away on an iPhone, her legs securely swathed in Outdoor Voices leggings. Everything about her screamed "Brooklyn mom catching up on calls between yoga and Whole Foods", except for the feet she was exposing to the general grime of Vanderbilt Avenue.
Barefoot-and-Pregnant on Vanderbilt was my first clue that something was afoot (heh), but I soon got confirmation of the trend from none other than Apple Paltrow-Martin, daughter of Gwyneth and Chris and potential stepdaughter of Dakota Johnson.
Seeing matcha latte-sipping, 14-year-old Paltrow-Martin hit the pavement of Malibu with nary a to her name made me suddenly feel as though my entire shoe collection—the Danskos, the Vejas, the off-brand Balenciagas purchased in a moment of weakness—feel overwrought and overthought, totally opposite in spirit to the young Goop heiress's surftastic shoelessness.
Paltrow-Martin isn't the only celebrity to doff her kicks of late; FootwearNews reports that Kacey Musgraves "threw off" her gold Le Silla sandals during her Coachella set, "going barefoot as she danced around the stage."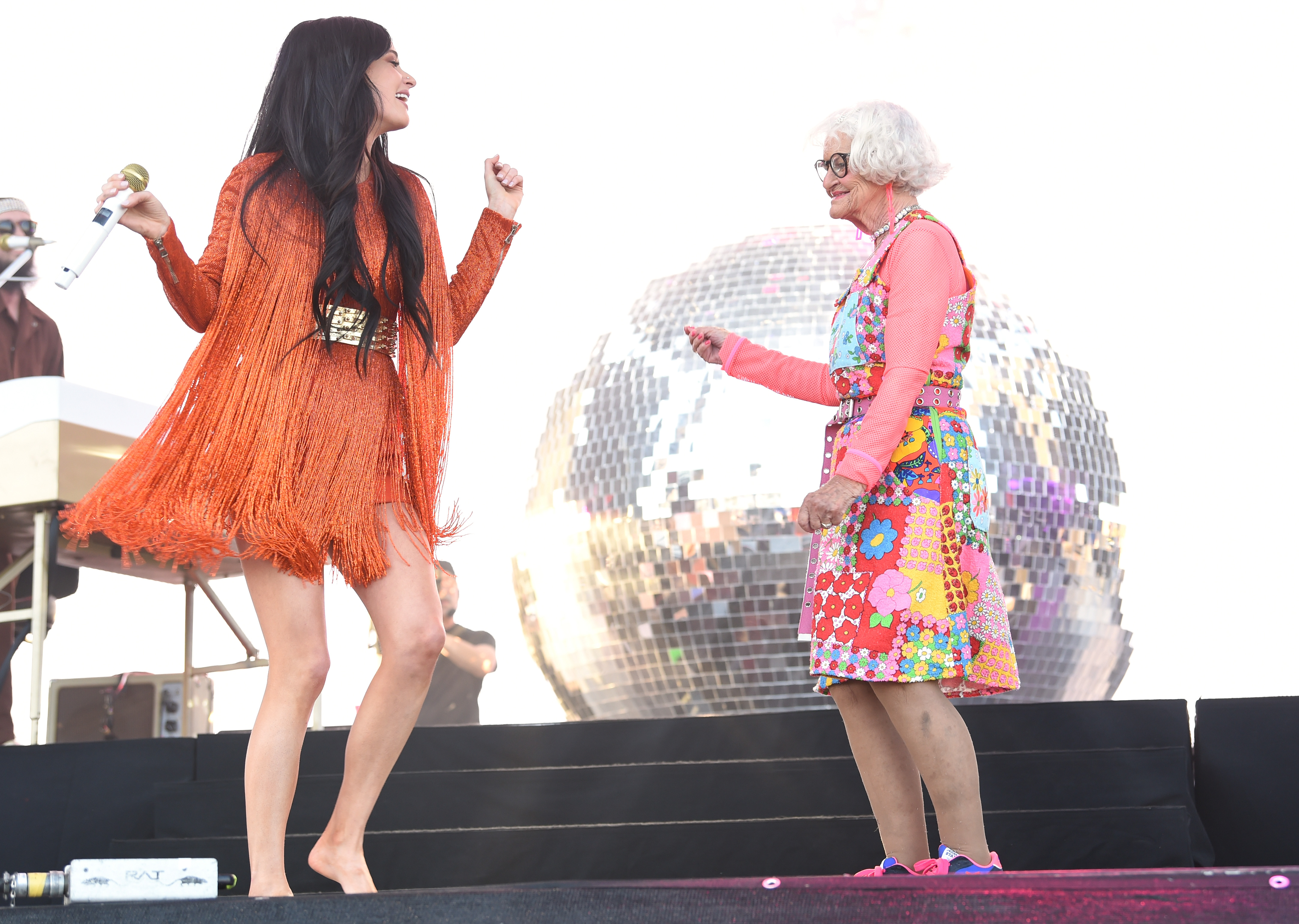 Shoelessness dates back to, well, the beginning of humanity, but it can mean many different things. Going barefoot can invoke the heady, no-time-for-shoes rush of new love, as when Jennifer Lawrence caught a barefoot piggy-back ride from certified Art Boy Cooke Maroney last summer; it can invite condescending podiatric scrutiny, as when Kate Middleton was compelled to ditch her shoes at a judo center; it can be used to demonstrate solidarity, as when Julia Roberts went shoeless at Cannes to protest the festival's "no flats for women" rule; it can even be deployed as a strategic means of communicating how laid-back and chill you are, as in Ivanka Trump's recent Instagram of herself barefoot and robe-wrapped in bed, staring fixedly at a laptop. (#WomenWhoWork!)
While going barefoot might seem like a dubious trend, reserved only for those who are either a) very stoned or b) very confident in their immune systems, Barefoot is Legal wants to make it a fact of everyday life. "People are still bullied and discriminated against because they believe there are laws preventing them from going barefoot in public. There are no such laws. That is why we exist," explains the organization's website.
Barefoot is Legal may be in the minority, but their movement speaks to something essential about what going barefoot signifies. There's something Stevie Nicks-ishly aspirational about tramping around outside in summer, the sun shining on your bare feet; your mind free of anxieties about infection or disease. The barefoot girl is a chiller, not a worrier; she's a round, not a pointy; she's constantly being called to by a ragtag group of friends from across a picturesque lawn. She's not necessarily thin, but she probably is. She looks great in a sundress. She's Zoë Kravitz in Big Little Lies; you hate her almost as much as you want to be her. She never, ever gets a fungal infection.
"Barefoot suggests you are confident enough to need no props; that the floors you are walking are über-clean, featuring lots of lovely tactile, natural surfaces," the Telegraph's Shane Watson noted in 2016, and it's true that ditching your shoes implies a certain amount of ease with your surroundings; you expect the path before you to be free of harm, and so, magically, it is.
"When you get down to it, what goes better with an outfit than bare feet?" asks Sophie Helf, writer and GARAGE's resident shoe expert. "Sure, you could spend hours browsing websites and poring through your closet to find the perfect pair of shoes, try to find something with the right color and shape and size to match what you're wearing, or, perhaps, you could step out wearing the very shoes you were born with, shoes that match anything you're wearing at all."
If you want to dip your toe (heh, again) into the barefoot moment, but don't want to risk the health and safety of your precious feet, there's a $10,000 solution; the Montreal-based design duo Fecal Matter's skin boots, which blend seamlessly into the wearer's leg. Sure, local children might flee in terror, but that's the cost of being on-trend.